(RRN) Michigan State Police Honor Upper Peninsula Employee
The Michigan State Police handed out their annual awards on Friday in Lansing. A state trooper from Gaylord was given the Trooper of the Year award. A lieutenant from the downstate Bridgeport Forensic Science Lab got the agency's "Meritous Service Award". And Camela Yeck from the Sault Ste. Marie post was...
---
(RRN) Religious Freedom Bill Resubmitted To Mich. Lawmakers
A religious freedom bill that made it through the Michigan House last year, but didn't get to the governor's desk, is back this year. The "Religious Freedom Restoration Act" has been introduced in the Michigan Senate and sent to the Judiciary Committee. The legislation would allow individuals or businesses to seek exemptions...
---
(RRN) Hundreds Turn Out For 'Jig-It' Ice Fishing Tournament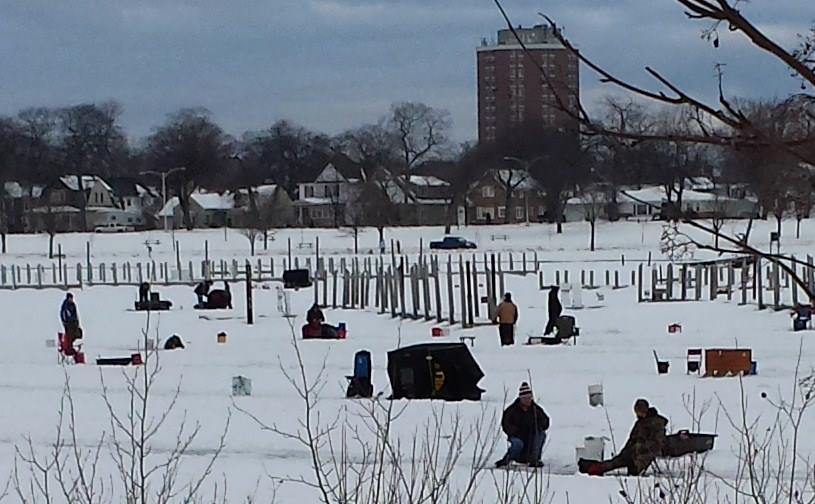 Hundreds of people turned out in downtown Escanaba Saturday to do some ice fishing for a good cause. The ninth annual "Jig-It" Ice Fishing Tournament raised money for Big Brothers/Big Sisters of Delta County. People of all ages tried their luck by dipping their lines through the holes in...
---
(RRN) Ribbon-Cutting Held For New Delta Co. Animal Shelter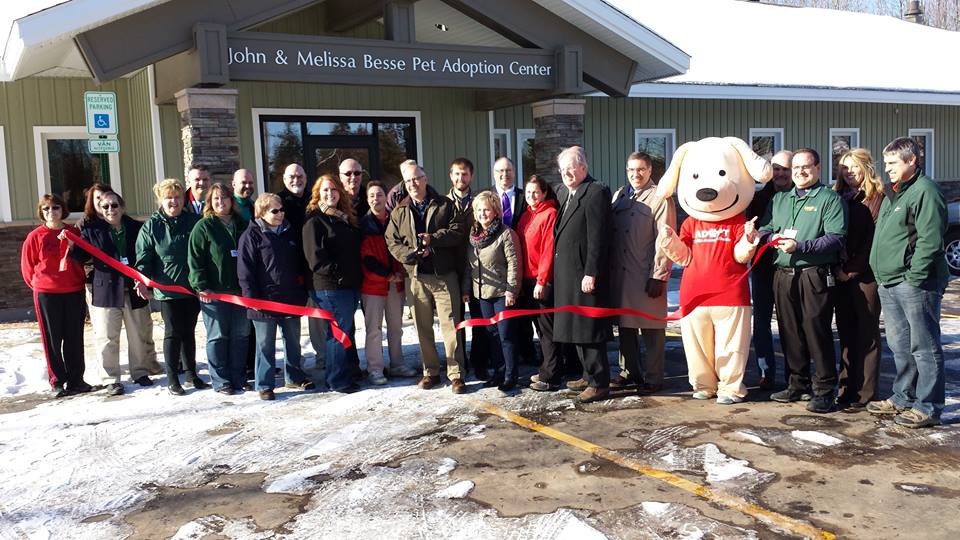 A ribbon-cutting ceremony was held Wednesday at the new home of the Delta Animal Shelter. The animals were transferred from the old animal shelter to the new one on January 13th, and staff are still in the process of getting everything organized in the new facility. The John...
---
(RRN) Benishek Meets With Leaders of National Veteran Groups
One day after announcing his "Veterans Action Initiative", Upper Peninsula Congressman Dan Benishek had a meeting in Washington Thursday with the leaders of the nation's largest veterans service organizations. Benishek says that the roundtable meeting went over many issues, including the quality and cost of care...
---
(RRN) Bay College Scholarships Available For Fall Semester
A new semester is under way at Bay College, and it's also time to think ahead to next fall's semester. That's especially true if you want some financial aid to help cover the costs. Bay College officials say that there are more than 250 scholarships available for the 2015 fall semester, and they come from a variety of sources. Students can...
---
(RRN) Hiawatha National Forest Says Road Users Need Permits
The Hiawatha National Forest says that "road use permits" are required for many activities on the roads within the forest's boundaries. Forest Supervisor Jo Reyer says that even though they have put out several news releases about the requirement, there's many people doing things without a permit. She says that if you...
---
(RRN) Upper Peninsula Teens In D.C. To Protest 'Roe v Wade'
Two busses full of Upper Peninsula Catholic teenagers are in the nation's capitol for a big rally. Lorene Zeno-Koskey with the Marquette Catholic Diocese says these teenagers are from various U.P. youth ministries, and they are in Washington to protest Thursday's 42nd anniversary of the Supreme Court's Roe versus Wade...
---
(RRN) Michigan Jobless Rate Drops To Lowest Level Since 2002
Michigan's unemployment rate fell by four-tenths of a percentage point in December, settling at 6.3 percent. State officials say that jobless rate is the lowest for Michigan in more than twelve years…in November of 2002. Governor Rick Snyder says that the continued drop in the jobless rate is good news, and shows that the economy...
---
(RRN) U.P. Congressman Announces Veterans Action Initiative
Upper Peninsula Congressman Dan Benishek on Wednesday announced a new "Veterans Action Initiative". Benishek says he will be visiting more veterans service groups across the First Congressional District, and will expand his Veterans Advisory Council, which already has about 30 members from across northern Michigan. He says that...
---
More...